~ good vibes only ~
Shop our featured collections for a look that fits your ~vibe~.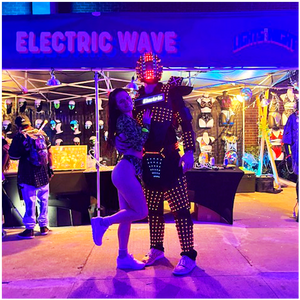 To our fellow Electric Souls!
At Electric Wave we have loved raving since 2015, raving has given us an outlet to be our most genuine selves and connect with so many beautiful individuals with the same love for music! The love surrounding this community is what drives us to want to work within such an amazing collection of people around the US at various festivals. Here we want to share that feeling of love and acceptance through our rave clothing and accessories to provide ravers with a one stop shop for whatever they may need, whenever they crave the rave!